ROMARINE - Roman Aleksandrowicz
GOALS
Company "Romarine" Roman Aleksandrowicz is active in naval sector since 1999. It is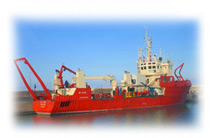 entered in national register of entities conducting employment agencies with the number of 9178 and has certificate of Polish Chamber of Foreign Trade (Polska Izba Handlu Zagranicznego). We specialize in personal counseling for foreign employment agencies. Our primary goal is to recruit polish seamen to work with accredited and dependable shipowners, who acknowledge and respect workers rights and international agreements.
We send seamen to off-shore vessels, tankers and also general cargo.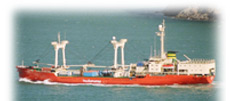 Our activities are run in accordance with Polish law and international conventions on maritime labor. We follow simple and transparent recruitment procedures that are available on our website.
Our Privacy Policy complies with the Regulation (EU) 2016/679 of the European Parliament and of the Council of April 27, 2016. General Data Protection Regulation (GDPR).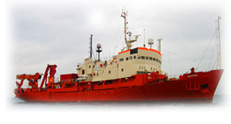 We make every effort to ensure that our services are provided in accordance with the highest quality standards. We provide reliable verification of candidates in terms of their skills and knowledge of foreign language as well as any other additional requirements set by the agent or the shipowner.

We provide:
coordination of issuing process for visa and certificates consistent with requirements of St. Vincent, Bahamas, Italy, Panama.


transportation to and from place of work (vessel) in the most convenient conditions. We collaborate with well known and respected travel agencies and transportation firms.


contact between the agent, shipowner, seaman and seaman's family is provided by our company free of charge.


seamen are not charged with any costs associated with recruitment, visa and transportation


• according to the established procedure we are bound to the efficient handling and verifying any questions, reminders, notifications and complains submitted by seamen or theirs family.


All interested in cooperation, are asked to fill in and send us application or contact us by phone or e-mail.